Projects
Supporting Small Communities in BC: McBride Asset Management Plan & Maintenance Management Plan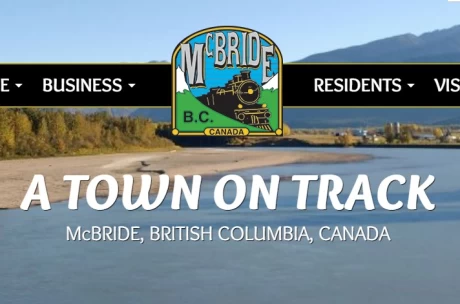 Client: Village of McBride
Location: McBride, BC
In March 2021, Radloff partnered with the Village of McBride to develop a Maintenance Management System and a Capital Asset Management System to support and develop the community's infrastructure.
Community infrastructure has a wide range of complexities, but all require extensive maintenance that must be scheduled and tracked. These maintenance regimes ensure asset reliability, performance, and lifespan. Adding a Capital Asset Management System to the project provided an effective, long-term planning and budgeting tool.
Used consistently, these systems provide consistent levels of service; give residents confidence that their tax money is being wisely spent; and create simple, effective tools for operators and decision-makers.
The project was completed in two phases. The first involved conducting a thorough inspection of the current assets and compiling all the available data, including record drawing, component lists, past documentation, and CAD information. From this, the team filled any gaps in asset data, developed capital replacement costs for the current infrastructure, and presented a 35-year plan and asset summary.
In Phase 2, our team moved into developing the maintenance tracking system. We found the most cost-effective and user-friendly product possible was to develop a customized Microsoft Excel-based system. After demonstrating the functionality of the product, we conducted extensive training with the Public Works staff.
Since, then, we have provided support and additional training, as needed, in addition to returning on multiple occasions to provide troubleshooting services and system adjustments (such as accommodating the addition of any new assets).
---
---