Projects
Tackling an Ambitious Maintenance Assessment of BC's Indigenous Schools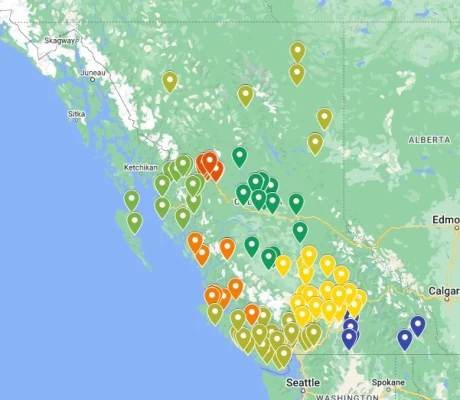 Client: Indigenous Services Canada
Location: BC Region
In 2017, Indigenous Services Canada (ISC) approached Radloff with an ambitious project – to assess the maintenance practices of indigenous schools across BC with the goal of identifying those that were successful or struggling and to understand why. Radloff approached this assignment by first assembling a team of staff and consultants with considerable experience in indigenous community assets (most with well over 25 years in the field). This team met and discussed a wide variety of strategies for how to approach this challenge.
From that meeting the team developed a questionnaire (93 questions with 853 possible responses) and conducted in-person interviews with 23 schools (a reasonable sampling of the 110 schools across the province). These schools where chosen based on their geographic factors such as remoteness, size, and previous asset & maintenance management data.
While the interviewers were out in the field, the team back at the office developed a complex, excel-based matrix for compiling and interpreting this flood of data so that it could be used in meaningful ways by both governmental & community leaders to develop their Operations & Maintenance strategies going forward.
This project was so successful that ISC later approached Radloff to conduct a similar project for health clinics.
First Nations School Association
Indigenous Services Canada - BC Region
---
---