Projects
Resilience in the Face of Adversity - Lower Post, BC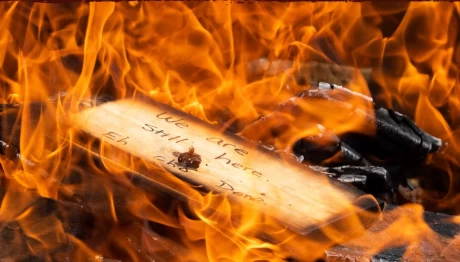 Client: Daylu Dene Council
Location: Lower Post, BC
A Wildfire Damage Assessment Helps Clear the Way to a Stronger Future
In 2018, Radloff partnered with the Daylu Dena Council to assess wildfire damage to the community of Lower Post, Liard River IR#3. This resilient little community of 300 had only just moved on from dealing with devastating floods in 2012, when they were put on evacuation notice for nearly 3 weeks as the Lutz Creek Fire ripped through the southern half of the village.
This project required a quick, thorough response while taking the utmost care for those whose homes and livelihoods were at stake. Our team was called in the day prior to the evacuation notice being lifted to determine if homes were safe to occupy. The assessors found extensive damage and significant losses.
From their findings, the team was able to flag immediate health & safety concerns for the village, then began compiling recommendations for forest rehabilitation and community/infrastructure clean-up in line with the Council's priorities.
Since that time, the Daylu Dena Council has used Radloff's report as a steppingstone towards building a stronger and more vibrant community. Not only did they acquire approx. $1.5 million to replace and rebuild what was lost. In 2021, they began the demolition of their former residential school and built a new supportive housing facility that will serve not just their village but act as an outreach to neighbouring communities.

CBC.ca - Supportive Housing Opens Soon in Lower Post, BC
---
---